College is an expensive undertaking. While getting an education is always worth it, and will typically pay for itself over the long-term, many people struggle to find a way to pay for that education in the short term.
Student loans are always available, but at some point they must be paid back. A better option is to take advantage of college grants that may be available. If you are an African American, there are college grants available that are designed to help you pay for your education.
There are many grants available for minorities. What you may not realize is that there is no limit to how many of those scholarships and grants you apply for. It costs nothing to apply for them, and you may find that you are able to piece together enough grants to pay for your entire education.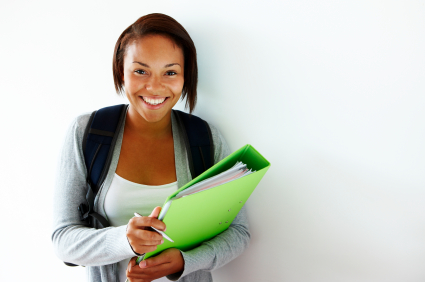 Websites about Scholarships and Grants
A good place to start is with websites that focus on grants for minorities. Scholarship Gateway provides an extensive list of scholarships that are available for black Americans. While you will not be awarded every scholarship you apply for, even one or two can help make a dent in your college bills.
Scholarships.com features an extensive listing of possible scholarships and grants that students can apply for. This site lists hundreds of grants and scholarships. Searches can be done by the type of scholarship, minority scholarships, and specific college scholarships.
The Sallie Mae Fund offers a free scholarship search to help African-American students obtain the funds to pay for school. This site is designed to help students quickly find the scholarships they qualify for.
United Negro College Fund
The United Negro College Fund was designed to help black students pay for college. It has 39 member colleges, all of which are small, liberal arts schools. The tuitions at these schools are kept low, largely due to their small size. Every year, the UNCF helps more than 60,000 students attend and pay for school. There are more than 400 scholarship and internship programs, allowing students from low-income and even moderate-income households to pay for their education.
Community Organizations
Some scholarship programs are not heavily advertised, but can be found through word of mouth. Talk to all family members and friends. Let them know you are looking for grants to go to school. Some organizations, like certain chapters of the Rotary Club, offer scholarships that are awarded every year but are not heavily advertised. Consider local businesses, also. While these grants may not be large dollar amounts, they can quickly add up.
In addition to community organizations, check with your own church. There may be scholarships available through your individual church, or their national affiliations. You may well be awarded a scholarship through some very unexpected sources. Any community organization you have been involved with can be a source of grant or scholarship funds.
Employers
An impressive number of companies offer scholarships for employees, and children of employees. While these may not be specifically geared towards African Americans, they can still help you pay for your education. Often, the best way to find out about them is to check with your company.
If you are still a dependent, ask your parents to check with their company.
If you are currently employed, and the degree you are working towards is in your current field, your employer may be willing to offer tuition reimbursement in exchange for a commitment to stay with the company for a certain length of time. This can be a valuable program for working adults of all races who are trying to better themselves. These programs will typically require that the employee maintain a certain average, or will only reimburse for classes where the grade was an A or B.
Research Fellowships
A fellowship program may well pay for some of your education costs, as well as a stipend. They typically require a certain working commitment, such as over a summer while in school. However, this is not only money for schooling, it's also experience. And having experience in your field when you graduate can be worth more than the stipend itself. This experience can be put on your resume, and will easily help you actually get a job once you are done with school.
Check with Your State
Throughout the country, states have noticed that certain groups are underrepresented on college campuses. Over the decades, many programs have been put in place to help minority students afford college in an effort to close that gap. Search your state websites to see what grants and scholarships are available for you.
Future teachers, especially, may find that this is a viable option. Many states will offer to pay some or all of a student's education expenses, if that student agrees to stay and teach in that state for a set number of years. Currently, some states are offering incentive programs for teachers to work in the inner-city school districts.
Not only do these programs help pay for school, they also guarantee the student a job upon graduation.
While teaching is one area that states have commonly provided grants in, there is also a growing demand for nurses. Many states are starting to offer incentive programs for nurses as well as teachers.
Even if you are not interesting in teaching or nursing, check with your state for programs aimed at minority students. Some states may require that you attend certain state colleges or universities to have the funds, so it may be a good idea to research this option before getting your heart set on a certain school.
Consider your Field of Study
Any given field has a number of jobs available, along with a number of people competing for those jobs. To increase your chances of getting a grant, consider a field that has a higher supply of jobs compared with the number of people qualified to fill them.
The technical and scientific fields typically have more openings than they have candidates. In an effort to create more qualified employees in these areas, grants are often offered. They include science, engineering, technology, physical and occupational therapy, math, teaching, nursing, and chemistry.
Consult with Your School
Most schools have a strong desire to see a solid ethnic mix on their campuses. Therefore, individual schools often have different grant programs to help minorities attend. They may have programs based on ethnicity, level of need, and/or field of study. Research your school online to see what grants and scholarships they offer. Also, talk to the school's financial aid office. They are often aware of programs that you might not find anywhere else. Make an appointment with a school representative so that you can take your time and get as much information as they have to offer.
You may qualify for Several Types of Grants
College grants are available for many different kinds of people, and it's entirely possible that you fall into more than one category. African Americans have access to grants not available to other groups. However, women also have access to grants that are geared specifically for them.
Single mothers have access to special programs, and so do working adults who are returning to school. If you are an African American, single mother who has been in the workforce and is now returning to school, you may want to apply for grants geared at women, single mothers, and returning students, as well as minority grants.
Examples of Available Programs
Private Scholarships and Grants
The UNCF*MERCK Science Research Scholarships and Fellowships
This program will provide up to $35,000 to African Americans entering the field of science. The award will cover up to $25,000 for tuition and fees, and provides the remaining $10,000 as a stipend.
Allison E. Fisher Scholarship
This scholarship focuses on African Americans entering the field of broadcast journalism. Applicants should already be enrolled in school and should have a solid GPA of 3.0 or better. Community service and other criteria are taken into account with this award.
APSA Minority Fellows Program
Political science fields are also looking for more African Americans, and the APSA helps by providing stipends to minorities. The emphasis is on college graduates working towards their doctorates, and the final goal is to help ensure that minorities not only enter the field, but also that they stay in it.
The Augustana College Circle of Courage Minority Scholarships
These grants focus on full-time minority students and will award between one thousand and five thousand dollars annually.
HP Scholars Program
Minority students majoring in engineering and attending one of the following universities may apply: University of California, Los Angeles; North Carolina A&T; Morgan State University; or the University of Washington. The internships total more than $40,000 for each student and are designed to help cover all the costs of going to school.
National Association of Black Journalists Scholarship Programs
These programs focus on students pursuing careers in journalism. Each scholarship will pay up to $5,000.
Microbiology Undergraduate Research Fellowship
Minority students who are studying in the field of microbiology, and have demonstrated the ability to purse graduate careers, can apply for this fellowship. Participation in a summer research program is required. However, this fellowship can provide valuable experience as well as funding for tuition.
Gates Millennium Scholars Program
A grant from the Bill and Melinda Gates Foundation was used to establish this program in 1999. It focuses on minority students in any discipline. There are also grants available for graduate students focusing on studies in math, science, engineering, library science, or education.
State Scholarships and Grants
Idaho Minority and "At Risk" Student Scholarship
The Idaho Legislature created this fund to help those students who have the talent pay for school, despite cultural, economic or physical roadblocks. The award is $3,000 a year and could go a long way towards paying for college. Applications must be residents of Idaho, and meet 3 out of 5 criteria. These criteria include being a first generation college student, disabled, migrant farm worker or the dependent child of such a worker, be able to show substantial financial need, and should be a member of some minority group.
Indiana Minority Teacher/ Special Education Services Scholarship
The 1988 Indiana General Assembly created this program to help bring more diversity into the schools. Black and Hispanic students can apply if they will be seeking a teaching certificate, or if they are entering the fields of special education, occupational therapy or physical therapy.
Hawaii Community Foundation Scholarships
There are more than 85 different funds assembled by individuals, businesses, and private foundations that provide the funding for these scholarships. Applicants should be residents of Hawai'i, show financial aid, be full-time students, and have a GPA of 2.7 or higher.
The South Carolina Access & Equity Undergraduate Scholars Program
Minority students in South Carolina may qualify for this program. This program focuses on expanding the diversity of students attending technical schools.
Wisconsin Higher Education Grant
Undergraduate, Wisconsin residents who are attending school at least part-time at the University of Wisconsin may qualify for these funds.
Federal Scholarships and Grants
The Pell Grant
The Pell Grant is designed to help low income students pay for college. The grants change from one year to the next, but currently will pay for up to $4,000 a year for college. Currently, income levels must be below $20,000 to qualify. While these grants are not geared specifically at minorities, they should not be discounted as an excellent source of tuition assistance.
Competitive Grants
Sphinx Competition
This contest focuses on young black and latino string players. 18 semi-finalists are chosen to compete for one of the Sphinx Fund Scholarships.
Religious Awards
Lett Scholarship Fund
African American ministerial and missionary students who are residents of Ohio, and a member of a church associated with the American Baptist Churches of Ohio, may apply.
There thousands of grant and scholarship programs available to help people pay for college. Many are geared towards African Americans. Not all of them have income requirements, although there are many that require you to show a financial need. All grants and scholarships have minimum requirements concerning grades. Students applying for or receiving scholarships or grants of any kind are typically required to pass the courses.
Not only does the student need to have good grades going into the application process, but those grades should be maintained to qualify for more aid in subsequent years. In a competitive process where there are hundreds (or even thousands) of people applying for one grant, the grades that you are making can mean the difference between being awarded the money or not.
Keep Trying for Grants
When applying for student grants, do not get discouraged if you do not win the first one, or even the first hundred that you apply for. Remember, applying for any grant costs nothing and presents an opportunity for an impressive award. Apply for every grant you find that you qualify for.
Many grants pay only a small amount towards your education. While there are some larger ones that will cover substantial amounts, there are many more that cover one thousand, or five thousand dollars of tuition fees and other expenses. However, if you are able to win several of these grants, then you can get your entire college experience paid for. There is no limit to how many grants you can apply for, receive, and use.