People attend college for career training and the possibility of a high-paying career upon graduation. College is expensive, and financial aid often determines whether or not a student can afford to attend a college or university. Some students choose to take student loans, but those loans must be repaid after graduation.
However, the United States government offers numerous grants and scholarships for higher education, and these grants do not require repayment. Some grants are need-based, which means that financial need is the biggest determining factor for student eligibility. However, some grants are merit-based, and they may require the student to maintain a certain GPA or achieve exceptionally high test scores in order to qualify.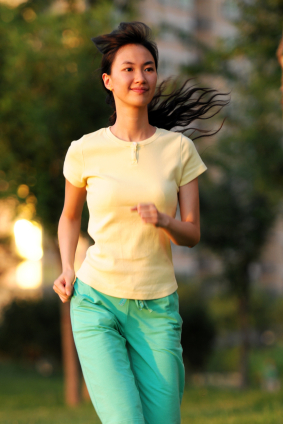 Without these grants, many students would not be able to attend college otherwise. The Federal Pell Grant, Georgia's HOPE scholarship, and are just a few popular grants and scholarships for college students.
How to Apply
Because there are so many types of aid available, almost anyone can find some form of financial assistance. The best way to apply for federal student aid is to submit the Free Application for Student Aid (FAFSA) via the FAFSA website. The application will help the U.S. government determine if a student is eligible for any type of aid.
The FAFSA application process is short, simple, and user-friendly. It takes about ten minutes to complete the form. The student will need a copy of their tax forms from the previous year in order to fill in their income information. The form requires the student to answer basic information about their state of residency, household composition (how many people in the house, how many students, etc.), and their student status (full-time or part-time).
The student may also select which schools to which they'd like to send their FAFSA information. In doing this, the student is sending their info to each school's financial aid office. Once the information has been received at the school, the student's eligibility for other types of aid can be assessed. For example, if a student is not eligible for federal aid, but has the form sent to a school, then the school might determine that the student is eligible for some other form of aid.
The Federal Pell Grant
The Pell Grant is one of the most popular forms of student aid, probably because it is need-based instead of merit based. Pell Grant has helped millions of American students attend college. The grant is for students who are pursuing an undergraduate degree; however, in some cases post-baccalaureate students may qualify for assistance.
The government follows specific formula to determine eligibility for the grant. This formula considers the overall household income for the student and compares it with the cost of attendance to the specific university that the student attends.
Generally speaking, students with a low income and high educational expenses should receive the most aid. The amount of the Pell Grant is different for each student. Once a student has been deemed eligible for Pell, the government decides how much they are eligible for depending on the following factors:
The expected family contribution amount (also called EFC) is the amount a family can afford to pay toward education.
Student's school status (full-time or part-time)
Number of people in the student's household
Number of people in the household who attend school
Student's income, if they are an independent student
Parents' income, for dependent students
How is the Pell Grant Paid Out?
Before receiving any Pell Grant funding, an eligible student will receive an award letter from their school. This award letter will inform the student of the amount for which they are eligible. The school will usually apply Pell funds toward the student's cost of attendance, and the student may receive a check if there is a surplus of funds.
For the 2011-2012 school year, the maximum allowable amount for the grant was $5,550. The maximum amount generally increases as the cost of higher education increases.
Federal Supplemental Educational Opportunity Grant (FSEOG)
In addition to the Pell Grant, some students may also receive the FSEOG Grant. This program is designed for students who have are financially needy. The FSEOG is given to student whose expected family contributions are extremely low. The FSEOG does not require repayment, and the student must complete a FAFSA and be a Pell recipient in order to qualify.
Generally, the school will notify the student of their eligibility and distribute the funds. Students may receive anywhere from $100 to $4,000 per year, which depends on the students financial need, the procedures and policies of the school's financial aid office, the school's funding, and the time at which the student applies.
Academic Competitiveness Grant (ACG)
The ACG is another federal grant program. The award is based on need and merit. A student must be eligible and receiving Pell Grant to apply, and the student must also meet certain academic requirements. To qualify students must meet the following criteria:
Be a United States citizen or an eligible non-citizen
Be a recipient of the Pell Grant
Maintain at least half-time enrollment in a degree-granting program
Be enrolled in the first or second year of an undergraduate program, or enrolled in an eligible certificate program
Must have completed a secondary program considered to be rigorous by the ACG program's own standards
For first year students: cannot have been previously enrolled in an ACG program at an age of compulsory attendance; or for second year students: must maintain a 3.0 GPA on a 4.0 grading scale at the end of year one of undergrad study
Students who meet all of the above requirements and wish to find out more about the program should visit the website.
TEACH Grant
The TEACH (Teacher Education Assistance for College and Higher Education) Grant is another form of federal student aid. This grant is for students who wish to make a commitment to teach in schools that serve low-income students. The program maintains a listing of low-income schools at which teachers are needed.
Eligible TEACH grant recipients can receive up to $4,000 per year to defray the cost of their education as they prepare to become an educator. However, certain stipulations apply. To be considered for the program a student must meet the following requirements:
Be a United States citizen or an eligible non-citizen
Submit a completed FAFSA form
Be enrolled as an undergraduate, post-undergraduate, or graduate student in an institute of higher learning that participates in the program
Be registered and enrolled in courses required to start a teaching career, or plan to complete such a course of study (ex. a student who plans to be a history teacher should take history courses)
Sign the TEACH Grant Agreement to Serve
Meet certain academic requirements
The TEACH Grant Agreement to Serve, as mentioned above, must be signed by the student. There are several rules and regulations that students must agree to when they sign the agreement. Upon graduation, a student must teach for a specified length of time depending on the number of years they received their grant funding. For more information about the program, visit the website at https://teach-ats.ed.gov/ats/index.action.
Federal SMART Grant
The National Science and Math Access to Retain Talent Grant (SMART) is a federal grant program that awards grant funding to low-income students in their third and fourth year of undergraduate school (or the fifth year in some cases). To receive the grant, a student must be enrolled at least half-time in a program of study, and they must also be a Federal Pell Grant recipient.
The student must also maintain a 3.0 GPA in the courses required for their major. To obtain a SMART Grant, a student must also declare a major in one of the following subject areas:
life science
physical science
computer science
math
engineering
technology
a liberal arts program (non-major)
foreign language deemed 'critical'

In addition to majoring in one of the above fields, the student must also meet the following eligibility requirements:

Be a United States citizen or an eligible non-citizen
Be registered in a program of study at least half-time
Be eligible for the Pell Grant in the same financial award year
Be enrolled in the third, fourth, (or sometimes fifth) year of undergrad program
Students eligible for the award may receive up to a maximum of $4,000 per eligible aid year. This funding is paid in addition to the Pell Grant funds, but a student may not receive joint aid between two programs that exceeds the student's attendance cost.
Federal Work-Study
The Federal Work-Study (FWS) program provides part-time employment for students who display financial need. The program is for undergraduate and graduate students, and it encourages students to work in fields related to their program of study. Program participants must be paid at least minimum wage.
They may work on campus for their school or they may work off-campus. Off campus jobs are usually in public agencies or non-profit organizations. Students must not earn more than a specified amount set by the federal government and their university or higher learning institution.
Students should complete a FAFSA form and contact their financial aid office to find out more about the Federal Work Study program. The financial aid office will have more information on the award, and the office should also have a listing of work study jobs for which the student may apply if eligible.
Where to Look for Financial Aid
In addition to the federal programs listed above, there are state aid programs specific to a student's state of residence. For example, the Georgia HOPE Grant and the HOPE scholarship programs are funded by the Georgia lottery and available to Georgia college students who meet certain criteria.
Other states have similar funding programs. To find more information about state-funded aid or university-funded aid, a student should visit their school's financial aid office for assistance.
Student Aid is one of the best websites to visit for information about financial aid. The website lists information about applying for scholarships, grants, and loans. It also has a listing of common federal grants along with information about application procedures and qualifications. The site also lists tips and advice about the following subjects, all of which might be helpful to college students:
applying for financial aid
college applications
repayment of student loans
loan interest rates
career search information
Fastweb.com is another popular website for college students. The site lists scholarships, grants, and internships available to students at all educational levels. Some of the scholarships are very broad, and others are specific to a particular program of study. Many of them are available only to students who attend a particular college or university. Students must register with the site to receive weekly e-mails concerning scholarship deadlines and other services from Fastweb.