The cost of an education continues to climb, however, grants are a great way to offset a portion of your college-related expenses, and in some cases can actually cover the entire cost of an academic year.
Every year, hundreds of thousands of college-bound students from all walks of life are awarded college grants from a variety of sources. Like scholarships, grants are essentially "free" money and are not required to be repaid. However, they are somewhat different than scholarships in that they may not be directly related to merit, but rather based on just who you are.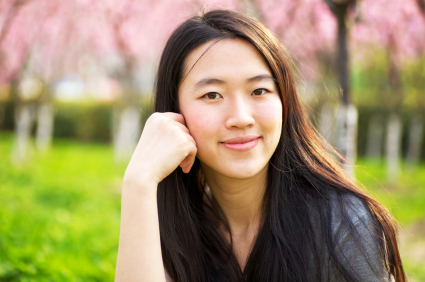 For instance, you could obtain a scholarship based on your academic success in high school, or your athletic success as part of a high school sports team. A grant, on the other hand, might be awarded because you are a woman, or the daughter of a firefighter, or because you are African-American.
Grants are also available to encourage students to pursue degrees in a specific field such as teaching or nursing. While academic merit may be a factor in an organization's ultimate decision, having less than stellar grades doesn't necessarily mean you can't qualify for a grant. The trick is to find the grant(s) that is best suited to your economic situation, your age/gender/ethnic background, and your chosen course of study.
Applying for Grants
Of course, the most important thing to remember about getting a grant for college is to actually apply. Before you can apply however, you need to do research. Research is a key element for getting a grant for college, as you want to make sure you are applying for the grant(s) that are best suited to your individual needs.
For many adults, grants may be necessary to go back to school after raising a family, serving in the military, or becoming displaced in the workforce due to a layoff. Timing is another key element. Because there is a limited amount of funding for both private and government college grants, and there is significant competition for available funding, timing is extremely important. You need to make sure you are submitting your grant application package(s) in concurrence with the stated deadlines.
Grants are available for State colleges and universities, as well as accredited technical and vocational schools. The Accrediting Council for Independent Colleges and Schools (ACICS) is the nationally recognized accreditor for more than 800 institutions in the United States, as well as schools in more than a dozen foreign countries.
The ACICS is s recognized by the U.S. Department of Education and the Council for Higher Education Accreditation (CHEA). Schools accredited by ACICS that are grant-eligible include institutions that offer certificate or associate degree programs in fields such as pharmacy technology, veterinary technology, health care management, and computer technology.
Types of Grants
There are numerous types of grants available, offered by both the private sector (most often via a non-profit foundation) and the government sector. Grants are available for young students that are continuing on with their education after high school, as well as older students that may be returning to school after raising a family or being laid off from their job.
Federal Grants: Federal grants are available based on financial need, merit, or a combination of both. Pell Grants are the most common type of grants available through the government and are available based on financial need. You must be a U.S. citizen to qualify for a Pell Grant, and must be pursuing your first undergraduate degree, or an approved postgraduate certificate, such as a teaching certificate.
Both full-time and part-time students are eligible for Pell Grants. Unlike many scholarships, grants and other forms of financial aid, there are no academic requirements, making these types of grants particularly attractive to those that may not have had such a stellar grade point average in high school. You can only receive the Pell Grant for up to 18 semesters or the equivalent.
The funding for Pell Grants is allotted by Congress, and has been hotly debated in recent years, due to the overall downturn in the economy. For the 2010-2011 school year, the maximum annual Pell Grant award was $5500. More than eight million students received an award, with the average amount per person being $4,115. In 2012, a major change is in the works that will tie Pell Grant awards to the Consumer Price Index, resulting in an anticipated 15% decrease in the maximum available award.
An additional federal grant, known as the Federal Supplemental Education Opportunity Grants (FSEOG) is also available, and is awarded based upon financial need. Federal grants that are awarded based on merit include the Leveraging Educational Assistance Partnership (LEAP) Program, the National Science Scholars Program, and the Robert C. Byrd Honors Scholarship Program.
Institutional Grants
Colleges and universities often have their own grants designed to help students with tuition and other costs associated with getting a degree at their specific institution. They may be funded by an alumni association, private benefactor, or a variety of other sources. These types of grants may be based solely on financial need, or may have merit requirements to be eligible. There is no standard institutional grant award amount.
Students hoping to attend a particular college and needing financial aid should contact the school to find out the availability and requirements for their available grants. Institutional grants can cover a diverse array of studies.
For instance, Arizona State University offers a grant for their Jewish Studies program, while the University of North Carolina offers grants specifically for students interested in their School of Public Health. Institutional grants may also be available for children of student and faculty alumni.
Military Service Grants
A variety of federal, state and private grants are available to those that are currently serving in the U.S. military, as well as those who have been honorably discharged. In 2012, federal monies have been earmarked for military members who served specifically in Afghanistan and Iraq after 9-11-2001.
In some cases, a grant may be available to a person based upon the branch of the military they served in, as well as a specific university. Such is the case for the military service grants available to Illinois National Guard members wishing to attend Illinois State University.
Private Grants
Private grants can include awards that are specific to an industry, profession or association. For instance, the National Society of Accountants offers grants for students who plan on majoring in Accounting, and the Future Farmers of America (FFA) offers grants to high school students who are members of a State chapter, and are wishing to concentrate their studies in agriculture-related fields.
Minority Grants
Minority grants include awards that are available based on a student's ethnic or cultural background. Students that are African-American, Mexican-American or are members of a Native American tribe are a few examples of those that may be eligible for college grants which are available each year from funds designated for specific ethnic groups.
These types of grants can be federal, state or privately funded. For instance, the United Negro College Fund (UNCF) has been providing assistance for more than 65 years to students wishing to attend any of its 39 member historically black colleges and universities.
How to Apply
For the vast majority of available financial aid programs offered by federal, state or institution-based programs, submitting the Free Application for Student Aid (FAFSA) application is the first step (and the most critical.) You can complete the application online or pick up a FAFSA booklet at most high school and college campuses. For high school, applications are usually handled through the school's counseling programs. For college, financial aid offices are dedicated to assisting students with grant, scholarship and loan applications.
Take the time to thoroughly read the instructions associated with any application process. For FAFSA applications, directions for filling out and submitting the application, deadlines, and other pertinent information are available online as well as in the printed version. Before you start the application process, you'll need to have several pieces of information readily available.
If you are applying for a grant based on your family's income, you'll need to have social security numbers and financial information (including tax returns) for your parents or spouse. If you are applying as an independent (someone who is not including family income for consideration), you'll need your financial information only. Transcripts from high school or post-secondary institutions may also be required.
Completing the FAFSA
When you are completing a FAFSA application online, you have the option to save your work as you go so as to not lose any valuable information you've entered thus far, should you encounter a power outage or computer malfunction, have to stop to find additional information, or other time-related constraints. Just log back in when you have a stable connection or have additional time to commit to the application process, and proceed from the point where you left off.
Fill out the grant application or FAFSA completely and honestly, making sure to submit the final application package within the stated guidelines. One of the most common reasons for having a grant application rejected (or underfunded) is due to incomplete or incorrect information. Failure to comply with the time requirements could result in your application being automatically denied, forcing you to wait till the following year to resubmit.
Students can expect to receive the results of their FAFSA application within 2-4 weeks.
Grants that are privately funded may use an FAFSA application, their own similar application, or require additional information to complete an application package. Once submitted, it may take longer to receive your results than the FAFSA standard of 2-4 weeks, but any organization that offers college grants is required to clearly state all requirements and details related to their individual application process.
Where to Get Help Finding Grants or Completing Grant Applications
Attempting to get grants for college can seem extremely overwhelming, however, there are dozens of ways to find assistance in selecting grants to apply for, as well as completing the actual grant application process. For high school students, career and guidance counselors that are employed by the high school or district are an excellent place to start.
In general, colleges and universities have financial aid offices that are staffed with individuals that can help you navigate the grant process, and may be able to offer advice or resources that can be helpful for getting college grants in general, not just grants specific to their institution. Friends and family that have successfully completed their own grant applications are also a source worth utilizing. In addition, there are dozens of books and online resources available to those willing to take the time to read through the information.
Websites with More Information
Grants.gov is the first place to look for more information on federal grants.
The FAFSA online application is available at http://www.fafsa.ed.gov/, as well as a vast amount of additional information on all types of financial aid that is available through the federal government.
ACICS Directory of accredited institutions
Directory of State-based College Scholarships and Grants
Jeannette Rankin Women's Scholarship Fund awards financial aid to women who are 35-65 years old, U.S. citizens, and considered low-income