Back to school grants are sought by millions of displaced workers in America. The jobless rate in the United States is projected to be above nine percent through 2011, at eight percent through 2012 and will not reach a normal level of 5.3 until 2016 according to the Congressional Budget Office, a nonpartisan division of Congress.
Two reasons for such high rates of unemployment are: 1) output has grown at a much slower rate than normal for the past 18 months and 2) changes in the labor market are permanent. Most unskilled labor jobs that have been eliminated since 2008 will not return and the new labor market demands American workers to get an education to meet the needs of new markets.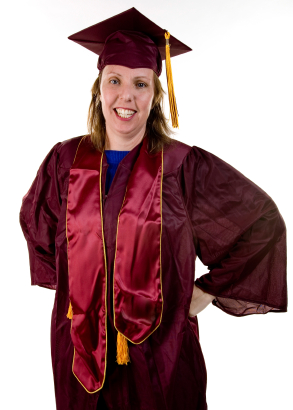 A grant is money given to a prospective college applicant that is not repaid. The Federal Government has tried to help American workers by increasing the amount of back to school grants available. State, county, local governments, organizations and private industry offer more money than ever to those who want a degree that will train them to work effectively in the new labor market.
Government Grants
Most government grants are need based funds to help pay for tuition, books, fees and other school necessities. Even some living expenses may be included such as room and board and childcare services. Eligibility is determined through the Free Application for Federal Student Aid (www.FAFSA.gov). You may complete the application online, by phone or through a financial aid officer at the school of your choice.
Your income for the previous year and the number of people in your family determine the amount of money the family can contribute to the applicant's education and the amount of money the government will contribute. Most state and local governments make their determination of eligibility from the FAFSA report as well as some private companies.
Private Grants
Private companies who make grants available to adults attending college are often merit based grants. Many require a profile of the applicant's work history, community involvement and the field the applicant wants to study. Need is also considered. The applicant may be asked to submit an essay on a subject chosen by the company.
For example, Edison International invested an additional $1 million in their efforts to educate and train workers in green workforce programs at California community colleges.
Nonprofit Organizations
There are thousands of organizations that offer back to school grants. Health organizations offer grants to people who suffer from diseases and disabilities related to the organization's cause or purpose.
We have discussed the types of grants available to people in general. There are grants earmarked for a specific segment of people such as nontraditional women, minorities, returning adult students, the disabled and graduate students.
Education Grants for Nontraditional Women
In recent years, females have become the majority of college students. Females make up 58% of college students while only 42% are male. However, minorities and nontraditional female students continue to be under represented as college students.
Nontraditional women students are women who are entering college or trade schools for the first time or are returning students after many years of absence. Many have taken time off from pursuing their education to raise a family. In the meantime they may have worked jobs that needed no special training. Now that many unskilled jobs have been permanently discontinued these women find themselves without a job and without skills.
The federal, state and local governments have addressed the need to provide educational grants for nontraditional women. Government grants are need based so they do not target potential female students. However, most students in this category meet eligibility requirements because of their past earnings. The Free Application for Federal Student Aid determines the eligibility for government educational grants.
Merit based educational grants are awarded to nontraditional women by nonprofit organizations. These special interest organizations are working to bring more women into male-dominated occupations in science, mathematics, engineering, and other occupations where women are under represented. Though many of these organizations target women who have special skills, interests and outstanding academic abilities the need for money is also a factor.
One special interest organization that awards grants to nontraditional women students is the Jeannette Rankin Foundation Women's Education Fund that awards women with $1500 to pursue an undergraduate degree each year. Another foundation awarding grants is the American Association of University Women. There are many other foundations that assist nontraditional women in their pursuit of a college education. A few of these foundations can be found at http://www.collegescholarships.org/grants/women.htm.
Education Grants for Minorities
A minority education grant is awarded to a minority student for higher education expenses. Many people have the mistaken idea that minority education grants are only for Hispanics and African-Americans. Minorities include ethnic groups and people with physical disabilities, learning disabilities and women.
Federal, state and local government education grants for minorities require recipients to maintain a minimum academic standard to be eligible. However, financial need is the main requirement for a minority to receive a back to school grant. If a minority has sufficient funds for college according to FAFSA s/he is not eligible for grants.
The ethnic groups eligible to apply for government financial aid are African-Americans, Native Americans, Hispanics and Asians. Women of any race who need government financial aid to help pay for a college education are also eligible to apply for a minority grant. Eligibility is determined by FAFSA.gov.
There are organizations that give education grants to a specific minority group. For example, the United Negro College Fund gives grants to African-American students. The Hispanic College Fund is a source for grants to Hispanic students. The National Federation for the Blind offers a variety of scholarship and grant awards for the blind. The National Association of the Deaf provides grants to graduate students.
Most organizations require the potential student to maintain at excellent academic achievement as well as financial need. Sometimes the grants are given for a specific purpose such as tuition or textbooks.
Education grants for minorities help level the playing field. With the opportunity to go to college comes the ability to procure better jobs. Better jobs lead to a increase in spending and more taxes to the government that provided the grant to go back to school. Minority education grants are good for the economy.
The first thing a minority must do to receive an education grant is to fill out the application at FAFSA.gov to determine financial need. The financial aid office at your chosen school can help you with your financial aid package.
Education Grants for Adult Students
Adults who decided to enter the workforce right out of high school instead of attending college may now find themselves as displaced workers. General Motors, one of the largest corporations in the world, offered thousands of dollars in buyout offers to their workers in order to weed out thousands of employees. These employees were also given the option to move out of town to other plants, but that meant spouses had to give up their jobs with no guarantee of finding a new job in a new place.
This is just one example of adults finding themselves in need of training and or college in order to have any chance of a job in the future. Mothers who stayed home to raise children or worked part-time while the kids were growing up are another example of adults who need to get an education or training.
There are grants to help fund the enormous costs of college education; however, it will take a great amount of research to find all of the money available to a potential adult student.
Government grants are available for funding a college education for adults. These grants are based on financial need. The process begins with filling out the application at FAFSA.gov.
In order to be eligible for financial assistance from the federal government for 2011-2012 your FAFSA application must be submitted by June 1, 2011. You will need information from your 2010 Federal Tax Return in order to answer the financial segment of the application. This information is used to determine how much your family can contribute to your college education expenses.
If it is determined that you are eligible to receive assistance you will know immediately after filling out the form and a determination will be sent to you by email.
The college or colleges you may attend will receive your information from the FAFSA application and they will put together a financial aid package for you. Many colleges have their own grants and scholarships to award adult students so you would be advised to visit the financial aid office of your chosen college to get a complete picture of your options.
Online schools are more popular than ever with adult students beginning a college career. Many grant programs have expanded their programs to include online training courses and colleges that are accredited by national and regional accrediting organizations. These grant programs base their awards on the amount of need for assistance a student has—the more need, the more assistance. Again, for more information contact the online college's financial aid office.
If you are a member of a religious denomination you may qualify for a grant to go back to school. Though most religious denominations target high school juniors and seniors you may find an opportunity for adults to receive college funds.
Look for opportunities of college funding in your own community. Many businesses will band together to offer education grants because they realize that a better educated community brings a better local economy.
The company you work for may offer tuition reimbursement for taking classes that will help you get a promotion. Your company that is willing to invest in your education invests in future growth.
At one time financial aid was plentiful only if you were a high school senior; however, the new labor structure demands that adults willing to be retrained for the "new economy" can get financial assistance from the government and other organizations to go back to school.
Education Grants for the Disabled
Adults with physical or mental disabilities have been given the opportunity to receive back to school grants to fund their dreams of a college education. The federal, state and local governments and other organizations recognize the vast contributions disabled adults contribute to society when properly educated and trained.
Disabled adults cannot be discriminated against for financial aid. They are eligible to apply for any financial aid offered to other citizens. Colleges and universities do not discriminate against enrollment of the disabled. The law is on the side of the disabled adult who wants a college education.
Every grant available to all Americans who meet the eligibility requirements are also available to disabled Americans. Disabled students will fill out a FAFSA application to determine financial need. The results are available immediately and sent to the applicant's email address. Results are also sent to the colleges you choose to receive the results. All government grants are need based though an average academic level is also required.
Disabled adult students have the added opportunity to receive grants from organizations and foundations whose sole purpose is to provide funds for a college education or specialized training. Blind adults are award grants from the National Federation for the Blind and the Jewish Guild for the Blind as well as many others. Deaf Americans have the National Training Institute for the Deaf and the Alexander Graham Bell Association for the Deaf and Hard of Hearing plus others as advocates for their right to a college education.
Some of these grants are merit based and/or need based. The best source of complete information of grants for disabled adults is the financial aid office of the college, university or specialized school you want to attend.
Many colleges and universities offer their own grants to disabled students in the form of financial aid and support services. Since each individual college has its own offer to disabled students checking with the school you want to attend is the next step to take.
Education Grants for Graduate Students
A graduate student is a person who pursues a degree beyond the bachelor's degree. Grants are available for graduate students through organizations, colleges and universities who want to help students to obtain a higher degree in a certain area of study. For example, the American Society of Microbiology Minority Fellowships is specifically for minorities who want a graduate degree in microbiology.
Other graduate grants for minorities are:
American Indian Graduate Center Fellowships
Cornell University Graduate School Fellowships for Minorities
National Consortium for Graduate Degrees for Minorities in Engineering and Science
Black Collegian Organization
and many more
Another possibility for graduate students who are looking for financial aid to fund their graduate degree is teaching and research assistantships. Assistantships are appointed to qualified college graduates who have met all the requirements to enter graduate school. Graduate students who hold assistantship positions are considered to be professionally trained.
Teaching assistants are chosen for their academic ability and promise as instructors who work under the regular faculty members.
Research assistants serve the faculty of a college or university while earning their graduate degree in their chosen field. Another category of graduate students is the special reader. The special reader reads and grades student papers under the direction of the instructor. The special reader has passed the course with a B+ or better.
Grants are gifts that help Americans fund their college education or special training with money that does not have to be repaid. There are thousands of grants available for people who want to go back to school in order to better their lives.
Government grants are awarded to any American who has a financial need, have a diploma or G.E.D. and meet an average academic level. The financial aid office at the chosen higher education institution will present a customized financial aid package based on the FAFSA report.
Private grants are awarded to prospective students by a determination of merit and/or need. There are thousands of organizations and private industry grants that must be researched and uncovered. The student willing to find a back to school grant for college will find thousands of opportunities for grant money.