Students with adequate funding will have a much more fulfilling experience as they word towards their master's degree. However, many potential students find themselves stuck in a maze of confusion in regards to where to turn for help.
Grants can help you achieve your dream. Basically, school grants are free money given out by federal or private institutions that work to help you pay for tuition, supplies, room and board, or living expenses.
While grants are available to nearly everyone, and there are literally thousands taking applications, it is difficult to know where to begin. Here are some tips and suggestions to make the most out of your effort, as well as some specific locations that are willing to grant your education.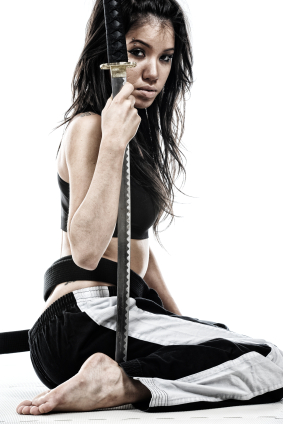 First Steps
Whether you have just completed your undergraduate degree or you are considering returning to school to earn your master's degree, there are numerous grants that can help fund your education. While they are plentiful, they are also highly competitive. The grants are awarded to the application packet that stands out from the rest due to previous academic success and a promising future in the respective field. There are several steps you can take to begin your journey in searching for grants.
Begin by identifying grants that are specific to your specific area of study. Some grants are made available based on region or university, but others are nationwide that focus on the specifics within the university. For example, if you are looking for grants to pursue your master's degree in engineering at the University of California, search for grants available to engineering students nationwide. Do not limit yourself by searching for grants available to students in California or even just the Southwest.
Tips on Filling Out the Form
When many prospective students begin filling out application forms for a grant, they take an extremely professional direction that comes across as cold and lifeless. Allow your individual personality to shine through in the personal statement portion of the application. Keep the tone of a slightly formal conversation, but discuss experiences that have shaped your character and your interests outside of the field of study.
The reviewer of the form will not remember an engineering student applying for an engineering grant discussing his love for engineering. But the reviewer will notice an engineering student who discusses his work ethic in terms of helping his grandfather on a farm.
If you plan on going directly from your undergraduate studies to your master's program, meet with professors who know you well to ask for recommendation letters. Make the extra effort to get to know professors that you respect and even the head of the department, if possible.
From their position of authority, they can write solid reference letters that can accompany your personal proposal and statement. Be sure to check the individual deadlines of the grant to ensure that you give your professor ample time if s/he is willing to help. Also, it is proper decorum to write a thank you letter to anyone who offers to write a recommendation letter, and an update as to whether or not you received the grant is often appreciated.
Be Precise and Concise
In all that you do in your hunt for master's degree grants, carefully read everything.
This includes the regulations of the grant, the due dates, the time periods, and, most importantly, every word that you have written down to send in. Read, reread, and have a friend read your applications and statements to avoid silly misspellings that might put a red mark next to your name in the grant reviewer's mind.
Local Financial Aid Office
The local financial aid offices on the college campuses offer extensive information on master's degree grants that are available through the specific campus. They will also provide information about grants that the student can receive through an alternative source. The officers that work with the department help thousands of students every year to figure out what they can do to continue their education.
It is advised that you make an appointment with an advisor to receive as much information as possible. A meeting also gets you more direct contact information so that you can ask any questions that may arise after the meeting. However, most financial aid offices will have brochures, pamplets, and lists of links and advise to help you on your way to finding grants.
In addition to having the technical information at their fingertips, financial aid advisors also know what roadblocks the student generally faces and actually want to help you work past them. Because they work for the school, you can rest assured that they have your best interests at heart.
When the students can spend the maximum amount of time studying as opposed to facing the difficulty of working full time, the school earns a better reputation. With a higher percentage of graduates, the school will likely receive more funding and be a greater success. Even though you are the one hoping and trying for the grant, it is also in the school's best interest to help you get it.
Ethnic Grants
Students forget that they are not just students when they are pursuing their education. Studying, researching, and progressing is what the person does, but they are far more. Take advantage of that. There are numerous grants available to help minorities complete their master's degree, but there are even grants for more widespread ethnicity.
For example, there are grants specifically for students of Polish or Irish descent. Some of the more popular and generous organizations are the National Consortium for Graduate Degrees for Minorities in Engineering and Science, Black Collegian Organization, and the American Indian Graduate Center.
Do not fall into the misconception that getting grants because of your ethnicity or race is like taking a free hand out. It is given to you as a gift because the beneficiaries appreciate and acknowledge the hard work you are willing to put into your education.
Grants.Gov
Grants.gov is the government-wide grants portal that allows you to send in a single grant application that will be received by multiple agencies. The online program is a simple, unified storefront that makes the process easier for students. Grants.gov makes your single application available to over 26 federal grant agencies and 900 individual grant programs.
Together they award over $400 billion in grants every single year. However, even though it is a single application, you have to individually choose where you want your application sent based on your qualifications, area of study, and other personal information. Also, by signing up at Grants.gov, you can choose to receive automatic email alerts regarding grant opportunities that are specific to your interests.
In order to benefit from Grants.gov, your education institution must register with the website to create an institution profile. From there, the university or other educational institution can apply for grants awarded to the school as a whole either to use to fund departments or to distribute among students.
In nearly all cases, the institution is already registered, but if it is not, talk to any authorizing official or a financial aid administrator about beginning the process at your school. You and following students alike will greatly appreciate it. Assuming your institution is already registered, simply register as an individual associated with your school. Make sure to start early as the registration process takes about two week.
After you have finished the registration, you can begin applying for grants. Grants.gov makes it as easy as possible by providing step-by-step directions on how to apply for programs, fill out the application, and getting the most out of the website.
Financial Aid Finder
FinancialAidFinder has been in existence since 1993 working to provide the top rated financial aid resources to the students who are having difficulty making ends meet to finish their education or continue it. They operate on the belief that in today's economic situation, students need any and all help they can get. The management team work to find the various financial aid options and evaluate them to figure out which route is best.
What is unique about FinancialAidFinder is that it does not just link useful information up on their website, they spend countless hours every day researching what they have set out to do. In addition to the numerous links, they also keep up with several blogs that keep students informed on what changes may be occurring in the education system, legal system, and anything else that may be related to their future. These blogs are separated by type of financial aid: scholarship, grants, loans, etc.
FinancialAidFinder does more than just talk about the present and future of financial aid. They provide hundreds of links to where you can head to apply for a grant.
While you still have to hunt through the hundreds of grants opportunities that apply to you, you can be sure that they are legitimate offers. FinancialAidFinder checks out each individual grant and scholarship that they post for the safety and success of the students that they are working to help.
Pell Grants
Pell Grants are generally reserved for students working toward their first bachelor's degree, but they do make the exception for master's degree if it is leading you to teaching. The only catch to the Pell Grants for master's degrees is that you must be enrolled as an undergraduate in order to apply. Returning students do not qualify.
While the Pell Grant is extremely beneficial, it makes you work a little bit harder for all that free money. You have to start out by going to your university's financial aid office (or online if you school allows) and apply for all the government financial aid in order to receive the Pell Grant. Unfortunately, you cannot singularly apply.
Filling out the forms for financial aid for the master's degree financial aid is identical to that of the undergraduate degree, but you have to specifically request the Pell Grant form.
You will have to specify that you are working towards a certificate that will enable you to teach when you are finished with your program. Be absolutely certain that you indicate on the forms that you already have your bachelor's degree to avoid having any of the money granted to you revoked.
After a few business days, you can follow up on your financial aid application via the website. From there you can see if your Pell Grant has been approved.
Harry Truman Scholarship Foundation
The Harry S. Truman Scholarship Foundation awards students up to $30,000 in grants if they are working towards their master's degree in a public service area. The only requirements to apply are that you must be a United States citizen and have finished your Bachelor's degree.
When narrowing down the candidates, they lean towards those who exhibit leadership qualities in activities such as student governments, internships, and community service.
The great aspect of the Harry S. Truman Foundation is that they do not simply forget the students after they are awarded their money. The organization will give them additional assistance such as providing them with information on other grants or helping them place in an internship. They also help with developing professional skills for the workplace after graduation and career counseling.
Federal Cyber Service
The Federal Cyber Service grant is funded by a national science foundation. They agree to pay for two full years of a master's degree in the information assurance and computer security fields if the student agrees to work for two years in a federal cyber service after they graduate. The goal of the foundations is for students to become specialists who will protect the government's information structure.
In addition to paying tuition in full, they receive up to $12,000 excess to help with room and board, books, and living expenses. During the summer, students are provided with a summer federal government internship while they are in the program.
However, the students are responsible for finding their own job after graduation that fulfills the service requirement they agreed to in exchange for the grant.
National Health Service Corps
Like the Federal Cyber Service, the National Health Service Corps provides grants for master's degree students in the hope of increasing the shortage of health care professionals. The grant will cover the full cost of tuition, additional educational costs, and offers a monthly living stipend of approximately $1,200.
In exchange for this funding, the student will work at a federally supported health center during their education before they move on to their specified career as a practitioner, midwife, or other professional after graduation. The National Health Service Corps distributes its grant money throughout the country based on which areas are in the greatest need. For this reason, the money tends to gravitate more towards cities with a greater number of public health clinics, prisons, and immigration centers.
Workplace Grants
If you are already in the working in the field you are planning to receive your master's degree in, check to see if your work institution will provide you with a grant. Sometimes your employer will appreciate the fact that you want to increase your knowledge, and will work to get you the grant in order for you to become more educated. They may not view it as giving away free money, but as shaping a productive member of their workplace community that will move upwards for their benefit.
Master Degree Grant Tips
Receiving a master's degree seems like a far off fantasy for too many people because of the cost. After finishing an undergraduate degree, you may already feel overwhelmed with debt.
Even if you take a break between your bachelor's degree and returning for you master's degree, you might have stressful debt from credit cards, purchasing a house, or other life expenses.
No one wants to increase their school debt, but remember that there are other options. With the help of grants, you can substantially reduce your tuition costs, or even eliminate them altogether.
With the proper preparation, applying for master's grants does not have to be as tedious as it may originally come across. As more people are pursuing higher education, more options are available and even more help is willing.
Search your individual educational institute, move on to federal grants, and then delve into grants that are tailored specifically to you as a person or your future career choice.